Wedding Styling
and
Floral Design
for Weddings, Events & Celebrations
Moments Made Easy offers Award Winning Decor and Styling Services.
We know planning a Wedding or Event can be Overwhelming.
With our range of Professional Services, we weave a Tapestry of Unforgettable Moments.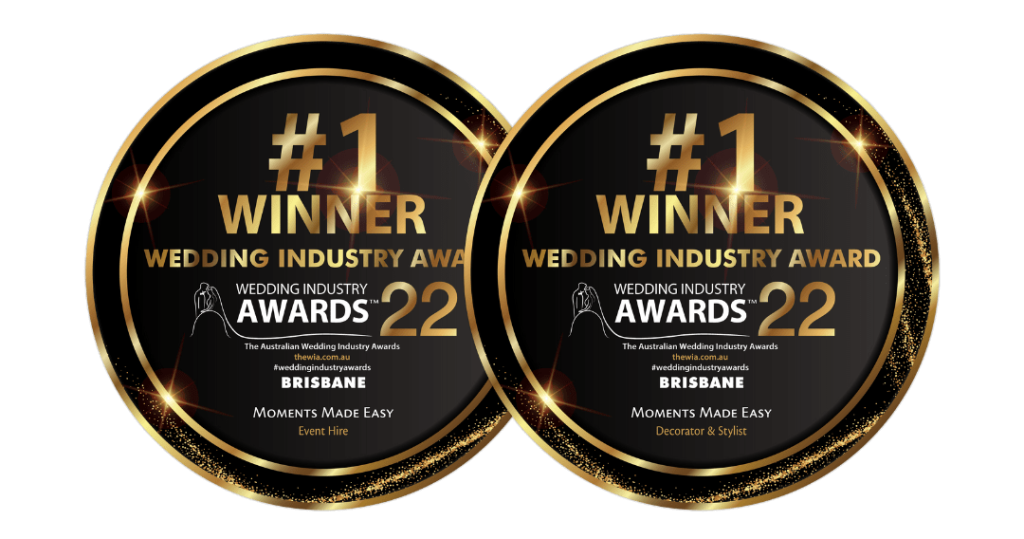 Hi there, thanks for stopping by, I'm Jess.
Welcome to my wonderful world of Moments Made Easy. My mission is to deliver effortlessly beautiful, wedding styling, corporate event decoration, parties and celebrations in and around Brisbane and the Gold Coast. Let me work with you from concept creation to planning and styling. Together we will create a series of perfect moments that will ultimately be unforgettable!
We are an award winning wedding and events styling business, that can help you plan a breath-taking wedding, or as you may not know, we also have a large range of hire and other services that might be of interest for your corporate event or celebration.
It's all in the name!
We make moments easy!
We want your celebration to feel effortless and to be styled just the way you pictured in your dreams.
To see if we are a good match
Book a discovery call to chat about your vision for your event. See if you think we are a good fit & if we can work together to make it a beautiful reality.
Join Our Mailing List - stay in the know...

By subscribing to our email list, you'll be the first to know about exclusive offers, new product releases, and helpful tips and tricks.
Simply enter your email address in the form below and click "Subscribe" to start receiving updates from us. We promise to only send you relevant and valuable information, and we'll never share your personal information with anyone else.